Get Started
Getting started is easy, and the first month is free. Choose a class, either the Main Class or the Mini-Kids Class.
Send us an email or give us a call with your name (or your kid's name/s) and any relevant information (e.g. any medical issues, etc).
Come along on one of our training evenings (Main Class: Monday or Wednesday nights from 6pm to 7:30pm for over 10's, Mini-Kids Class: Wednesday 5:30 to 6:30pm for under 10's). Be there 10 minutes early so we can say a quick hello and meet you first.
Wear casual exercise clothing, a t-shirt and track pants would be ideal (no socks or footwear)
You MUST bring a drink bottle - we cannot let you train if you do not have one.
That's it - we look forward to seeing you.
Main Class
Our main class is for students aged 10 and over. Each session begins at 6pm sharp. It is expected that you are at the dojang (training area) before that time, have changed into your dobok (training uniform, if you have one) and have greeted your seniors. You should also allow adequate time to go through some warmup routine (stretches etc). This way we can crack on with the class. Other students will be able to assist you with your stretching routine if you're not sure what to do.
The instructor will issue the command to "form up" at which point you are expected to quickly locate your correct position in the dojang and await further instruction. We open the class with the student oath which we recite together as follows:
I shall observe the tenets of Taekwon-Do

I shall respect the instructor and seniors

I shall never misuse Taekwon-Do

I shall be a champion of freedom and justice

I shall build a more peaceful world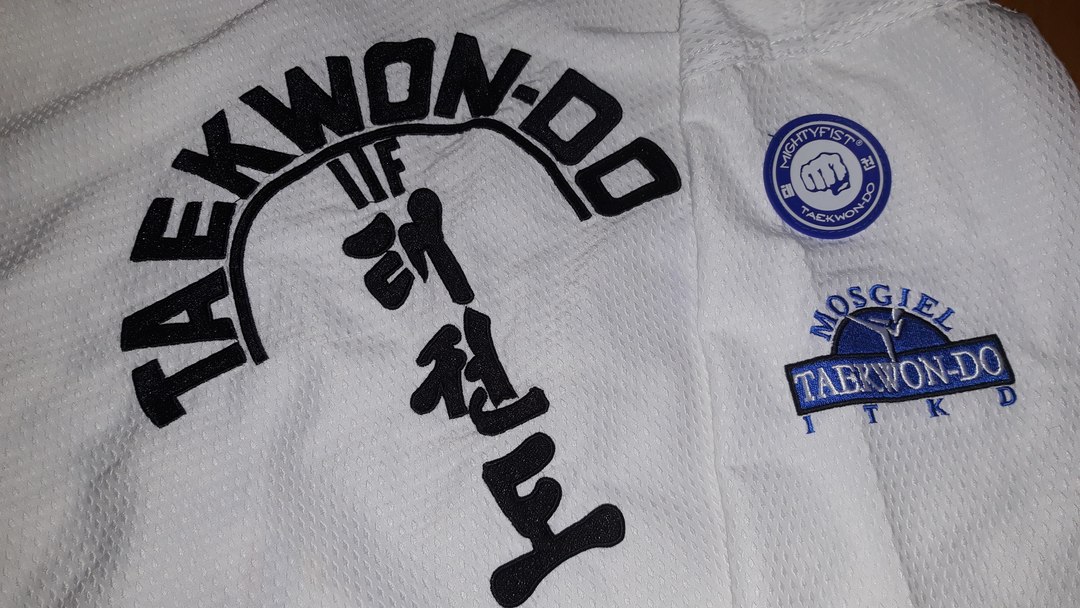 At the end of the class (usually between 7:30pm and 7:45pm) the class will form up again and any important information (usually about upcoming events) will be given. The class will then be dismissed. Some students may remain afterward to practice their patterns, step sparring or board breaking. We must clear the gym by 8:00pm.
From time to time we have official gradings where your knowledge and abilities are assessed. These gradings are run by a qualified examiner and are conducted in conjunction with other local clubs, either at our do-jang or elsewhere.
Mini-Kids
The mini-kids class is suitable for children from the ages of six to ten. Sometimes kids will "grade" out of the mini-kids class and into the main class earlier than ten, depending on their level of attention and capabilities. We work with the kids and parents to make the transition from the mini-kids class to the main class as easy as possible. Find out more.